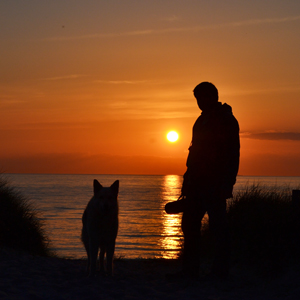 Bestselling author Leslie Wolfe is passionate about writing fiction, despite spending a significant number of years climbing the corporate ladder. Leaving the coveted world of boardrooms for the blissful peace of the Florida-based "Wolves' den," Leslie answers one true calling: writing.
Leslie's novels break the mold of traditional thrillers. Fascinated by technology and psychology, Leslie brings extensive background and research in these fields, that empower and add texture to a signature, multi-dimensional, engaging writing style.
Leslie released the first novel, Executive, in October 2011. It was very well received, including inquiries from Hollywood. Since then, Leslie published numerous novels and enjoyed growing success and recognition in the marketplace. Among Leslie's most notable works, The Watson Girl (2017) was recognized for offering a unique insight into the mind of a serial killer and a rarely seen first person account of his actions, in a dramatic and intense procedural thriller.
Leslie enjoys engaging with readers every day and would love to hear from you.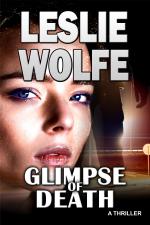 New Release: Glimpse of Death
She saw his hands… the hands of a killer.
When the body of a young woman is found in her own backyard, a week after her disappearance, evidence leads investigators to a chilling conclusion. She is not the first victim of a serial killer no one knew existed. She most definitely is not the last.
The relentless FBI Special Agent Tess Winnett and her seasoned team of investigators drive a heart-stopping hunt for a serial killer, who mercilessly takes lives, preying on young, unsuspecting mothers.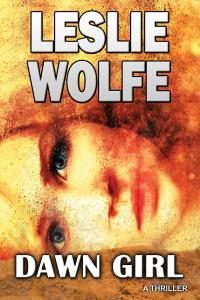 New Series: Dawn Girl
Her blue eyes wide open, glossed over. A few specks of sand clung to her long, dark lashes. Her beautiful face, immobile, covered in sparkling flecks of sand. Her lips slightly parted as if to let a last breath escape.
Who is the beautiful girl found at dawn, on a deserted stretch of white sand beach? What is her secret?