Read about Leslie's latest news, sale events, and new releases. An exclusive short story each month. Contests, trivia, and giveaways. Absolutely no spam and no selling/sharing emails.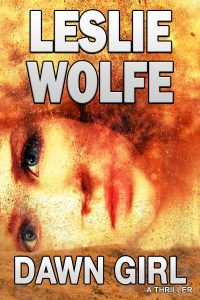 The start of a new series. The debut of a new protagonist.
Introducing the bold, direct, and short-fused FBI Special Agent Tess Winnett.
Available in digital format and paperback. Coming soon in Audible.
"It seems like Wolfe has the power of writing ability to push up the ranks of the other authors whose books deal with espionage and war and intrigue."
— Grady Harp
"Leslie Wolfe has the talent that is comparable to the likes of a Tom Clancy or a Michael Crichton, or even James Patterson."
— Dennis Waller
"Wolfe keeps readers turning the pages… exacting descriptions of electronic spyware, sophisticated communication devices and unmanned aerial vehicles."
— Kirkus Reviews
"Verdict: A phenomenal novel that will keep you on the edge of your seat. I highly recommend it!"
— KWNY Publicity
"From beginning to end I was left on the edge of my seat wondering what was coming next. … This is a must read!"
— Dad of Divas Book Review
"Executive reads like a movie–like one of those sleek Ridley Scott films that run at train-wreck speed."
"Leslie Wolfe has made the list – in fact, she has topped the list!"
"Two thumbs way, WAY up."