Fiction Foretells the Future
Executive (2011)
In Chapter 39 of her debut novel, Wolfe describes an out-of-control drone, crashing on Florida Highway 98.
Two years later, on July 17, 2013, a drone crashed on the same Florida Highway 98, only a few miles west of the spot Wolfe described in her book.
The fictional crash took lives; the real one fortunately didn't. As for the causes of the two crashes, they are uncannily similar.
Devil's Move (2014)
Wolfe's foreign villains are conspiring to influence the fate of the US presidential elections, working hard to tip the scales in favor of the candidate they can blackmail and control. The 2016 election saga proves Wolfe correct in her predictions once again, to an incredible level of detail.
The Backup Asset (2015)
Wolfe depicts a Zumwalt-class Navy destroyer as being the US Navy's biggest asset, posing a challenge for Russia. On May 20, 2016, the Navy announced the first Zumwalt-class guided missile destroyer was delivered from the manufacturer. News articles released in June and July of 2016 feature the Zumwalt generously, calling it the "greatest match-up ever" against Russia's Kirov-class battlecruisers.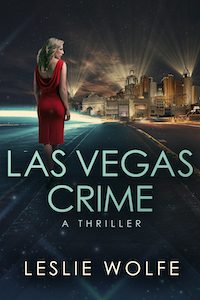 New Release: Las Vegas Crime
Las Vegas Homicide Detectives Baxter and Holt trust each other with their lives, only not with their secret plans.
Stakes have never been higher, inside and outside the exclusive casino walls, where only the richest few dare to venture. Innocent lives are mere gambling chips, thrown on the table and lost with a nonchalant shrug in pursuit of the end game strategy: total control of the city. For the man with such unbounded ambition, no price is too high, no gamble too risky. Rien ne va plus but murder.
In Las Vegas, few things end well.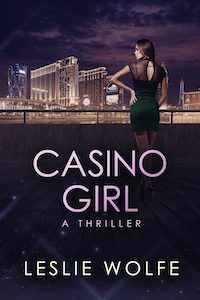 New: Casino Girl
Las Vegas Homicide Detectives Baxter and Holt trust each other with their lives, only not their darkest secrets… and they're back!
The stakes are high at the roulette table, and the players are hot-blooded. Among them, a stone cold killer watches, waits, and kills without leaving a single trace of evidence. Rien ne va plus but death.
The name of the game is murder, and it doesn't stop with Crystal's demise. Anyone who threatens to expose the killer's identity will soon find they're being targeted.
In Las Vegas, secrets can kill.