Watch the video trailer for Executive, Leslie's debut novel and Alex Hoffmann series book one.
Watch the social media promotional video for Operation Sunset, Alex Hoffmann series book five.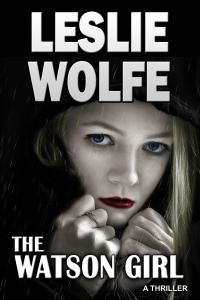 New: The Watson Girl
She's young; she's beautiful; and she's a serial killer's loose end.
Laura Watson's family was murdered fifteen years ago.
That was only the beginning. His beginning.
If you're the apple of his eye, you're already dead.
Special Agent Tess Winnett will hold nothing back to stop the killer before he takes another innocent life. She never fails, no matter what's at stake. Even her own life.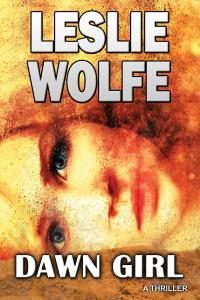 New Series: Dawn Girl
Her blue eyes wide open, glossed over. A few specks of sand clung to her long, dark lashes. Her beautiful face, immobile, covered in sparkling flecks of sand. Her lips slightly parted as if to let a last breath escape.
Who is the beautiful girl found at dawn, on a deserted stretch of white sand beach? What is her secret?