Watch the video trailer for Executive, Leslie's debut novel and Alex Hoffmann series book one.
Watch the social media promotional video for Operation Sunset, Alex Hoffmann series book five.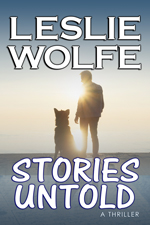 New: Stories Untold
They're both strong and fearless, determined, relentless.
He's a decorated war veteran and he wants to die.
She's a prominent psychologist and she won't give up on him.
An astonishing, vibrant story of human strength and frailty, of love lost and love found, Stories Untold will captivate as few stories ever do, with unexpected twists and turns, leaving a lasting memory ingrained into the essence of the reader's being.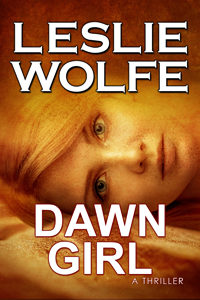 New Series: Dawn Girl
Her blue eyes wide open, glossed over. A few specks of sand clung to her long, dark lashes. Her beautiful face, immobile, covered in sparkling flecks of sand. Her lips slightly parted as if to let a last breath escape.
Who is the beautiful girl found at dawn, on a deserted stretch of white sand beach? What is her secret?